Online Grocer Mobile App Gains Competitive Advantage with Microservices PIM.
The purchasing cooperative REWE is currently focusing its efforts especially on the online food retail sector. The longer-term strategy of the company involves digitizing existing core competencies and thus increasing its competitive advantage. Therefore, REWE has chosen the commercetools platform which comes with a lightweight integrated PIM. This PIM has been adapted to suit the relevant individual business processes by creating flexible microservices.
Download the full case study now. Please fill out the form.
---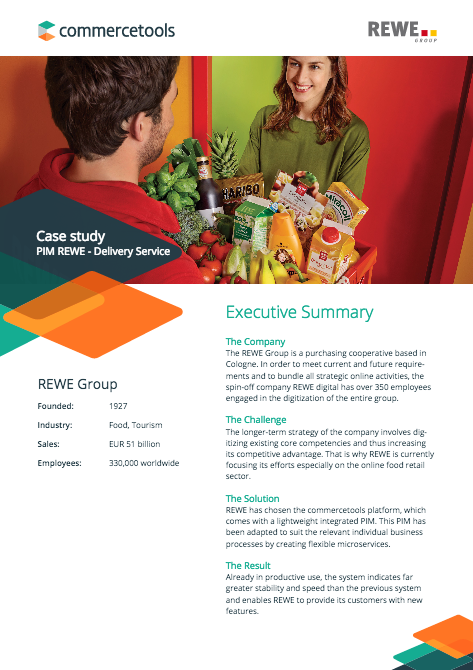 If you like to learn more about microservices, then also have a look in to our microservices white paper.
Other interesting white papers and case studies can be found on our resources page.