A Business Platform for Europe's Largest Bicycle Retailer.
ZEG connects roughly 1,000 owner managed bike stores in Germany and provides them with an online sales plat- form. The company also sells its own bike brands such as BULLS.
The company wanted to change to an adaptable, future proof omnichannel commerce platform to open up new business areas and support a Content Commerce strate- gy to create own inspiring brand shops.
While the commercetools cloud solution takes care of digital business infrastructure, ZEG can focus on its growth strategy. The highly integratable platform also means short project time lines.
Please fill out the form to receive your free copy of this case study!
---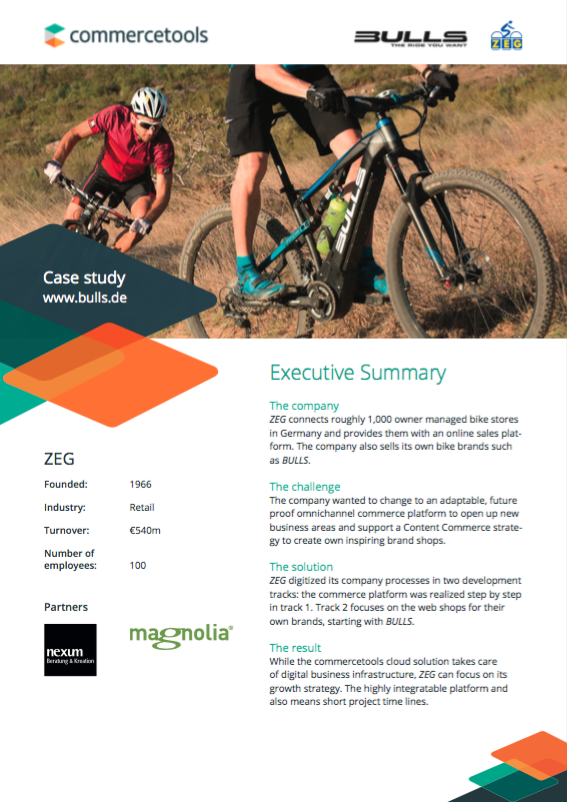 Read more about how an omnichannel commerce platform opens up new business areas for your company in our whitepaper.
Additional content, case studies and white papers can be downloaded through our resources page.