C-Level executives describe various approaches to commerce technology management in their digitally transforming enterprises.
---
First of its kind study on the intersection of Digital Transformation and Commerce Platforms in the Enterprise
We recently interviewed CIOs (Chief Information Officers), CDOs (Chief Digital Officers), and VPs of Commerce in multi-billion dollar enterprises that were going through digital transformation. We wanted to learn how these companies organized themselves for commerce modernization in the post-web era and share our findings with companies thinking about how to innovate with commerce in the digital economy. We then validated our findings with major research firms Gartner and Forrester which each have published research on the changing roles of CIOs.

We discovered that the person at the helm of digital transformation depends on the digital maturity of the organization (illustrated below).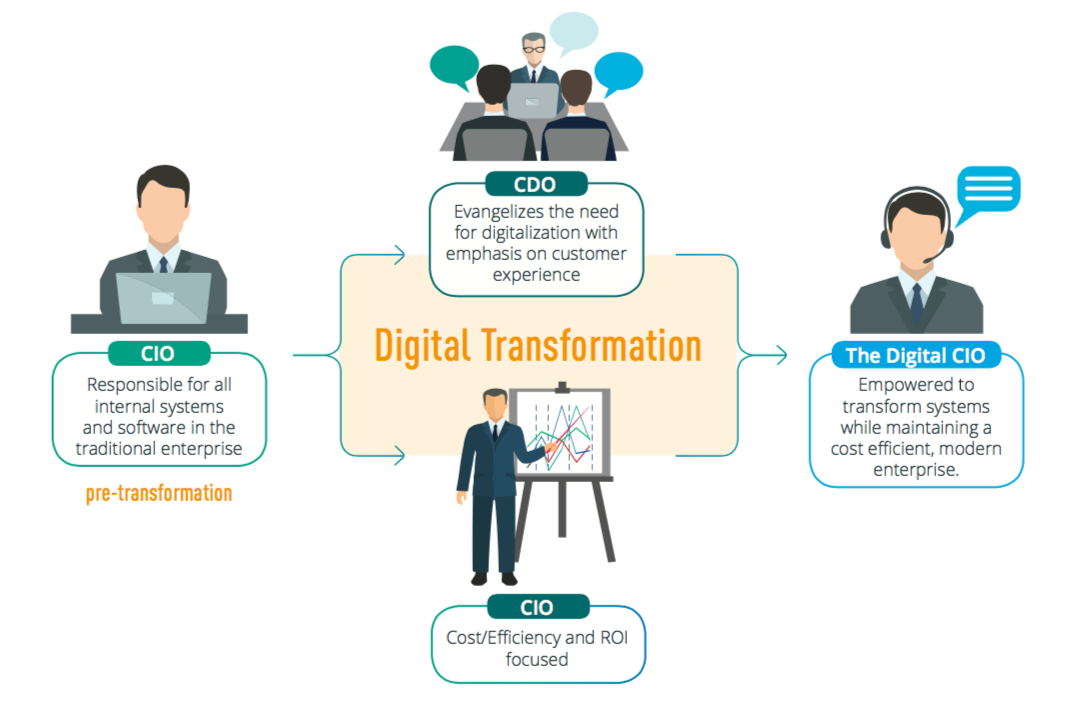 Here are some other key findings included in this quick-read, 8-page report:
Why having both a CIO and CDO is not always required long term
Why commerce is (and should be) one of the key drivers of digital transformation in the enterprise
How CIOs and CDOs view modern commerce architecture including microservices and APIs
What key trends are on the minds of CIOs and CDOs