Where your opportunity for innovation lies

How commerce is radically evolving to support richer experiences and deeper engagement

The specific tools you need to build a compelling experience for your brand and gain newfound levels of agility, scalability, speed, flexibility, and ROI
The future of commerce is here, and you're free to innovate. Embrace the technology that helps you do it all.
About the Author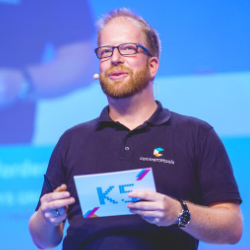 Dr. Roman Zenner
Since 2001, Dr. Roman Zenner works as an author, consultant, and speaker in e-commerce. He has written several books on web shop software and regularly publishes articles in professional magazines and blogs. Dr. Zenner runs shoptechblog.de as well as the podcast ShopTechTalks. Furthermore, he speaks at conferences, teaches university classes, and moderates expert panels.
In his work, Roman focuses on next generation commerce technologies and explores what retail will look like in a post-web world. Since 2015, he is a full-time employee of commercetools GmbH working as an Industry Analyst.